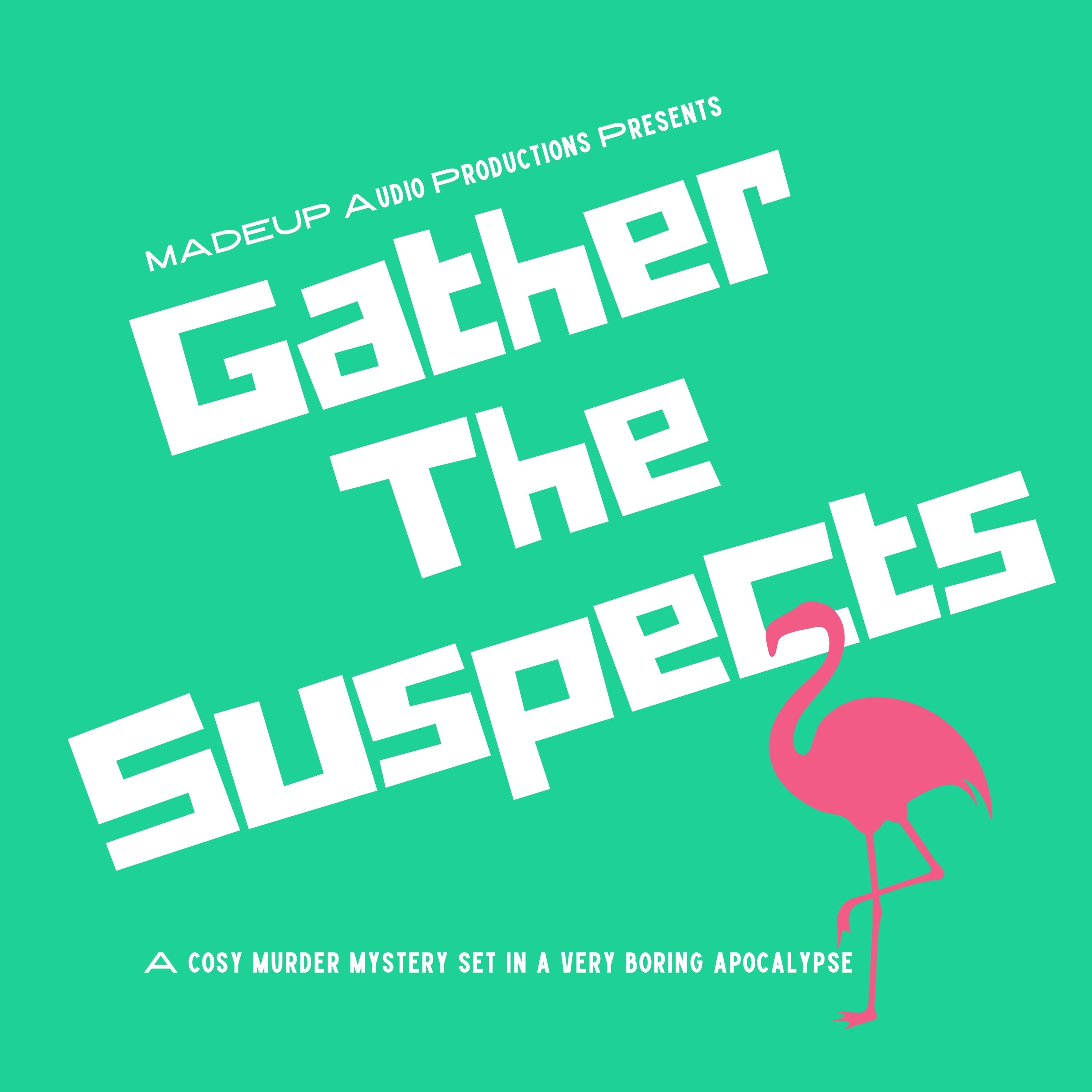 A cosy murder mystery set in Wales during a very boring apocalypse. Life in Prosperity heights during the apocalypse is boring. That is until the day-to-day tedium is shattered by murder! Serial slacker Jack Davies and his housemate's, Kara and Geraint, set out to solve the crime. Will Jack be able to concentrate long enough to find the murderer? Will Kara kill Jack before they even find the killer? Will Geraint's English neighbours ever learn to pronounce his name correctly? Find out, in the first series of Gather the Suspects.
Episodes
Sunday Oct 24, 2021
Sunday Oct 24, 2021
Not all heroes wear capes… sometimes they wear fake moustaches too. When a power cut puts a birthday party in the building at risk, Jack, Kara and Geraint set out to save the day.
***
This episode is part of Acast's Audio Fiction Week. To discover more, and shout out your favourite fiction podcasts, use the hashtag #AcastAudioFictionWeek on socials.
The theme of this special episode is Heroes, and we teamed up with Hello Humans, Oblivity and Desperado to bring you four unique, hero-themed episodes. You can find these episodes by visiting thier feeds:
Oblivity: https://www.oblivitypodcast.com/
Hello Humans: http://definitelyhuman.co.uk/portfolio/hello-humans/
Desperado: https://www.aeaea.co/desperado 
***
A transcript of this episode is available here>> Blackout! Transcript
***
Cast:
Kara: Bethan Rees
Jack: James Morgan
Geraint: Edward Llewelyn
Veronika: Bogi Bondor
Maciej: Wojciech Matras
***
Follow us on Twitter @Gtsus_pod for updates on the show and for more information on MadeUp Audio.  You can also support us on Ko-Fi. If you have enjoyed the series please consider leaving us a review on Apple Podcasts or Podchaser.