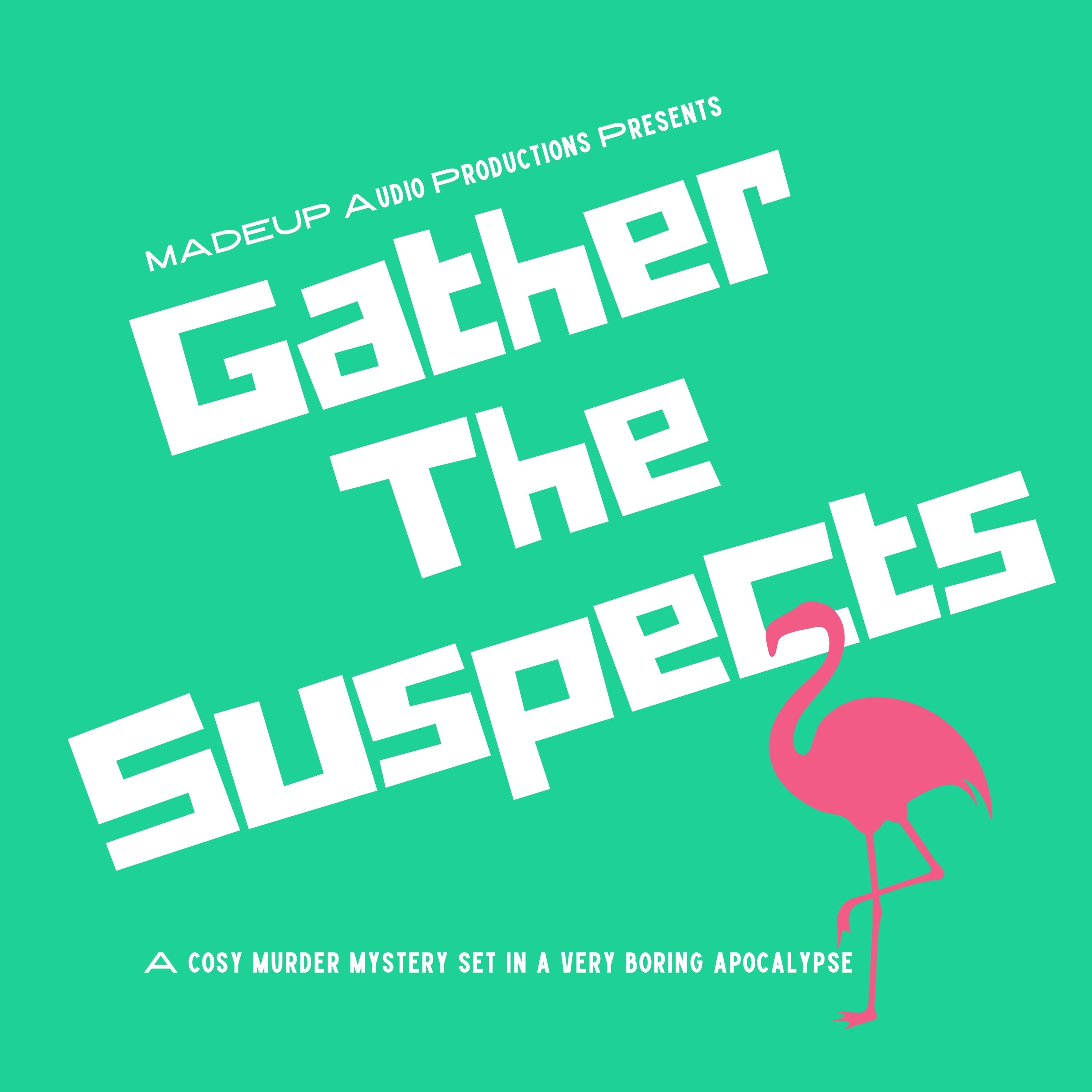 A cosy murder mystery set in Wales during a very boring apocalypse. Life in Prosperity heights during the apocalypse is boring. That is until the day-to-day tedium is shattered by murder! Serial slacker Jack Davies and his housemate's, Kara and Geraint, set out to solve the crime. Will Jack be able to concentrate long enough to find the murderer? Will Kara kill Jack before they even find the killer? Will Geraint's English neighbours ever learn to pronounce his name correctly? Find out, in the first series of Gather the Suspects.
Episodes
Monday Mar 15, 2021
Monday Mar 15, 2021
After the brutal murder of Dapper Dan, accusations fly amongst the residents of Prosperity Heights. Meanwhile, an excited Jack decides to put his 'expertise' and vintage Walkman to the test and vows to solve the crime.
***
A transcript of this episode is available here>> Episode 2 Transcript
***
Content warnings:
- Some mild bad language
- Descriptions of murder
***
Follow us on Twitter @Gtsus_pod for updates on the show and more information on MadeUp Audio.  You can also support us on Ko-Fi.