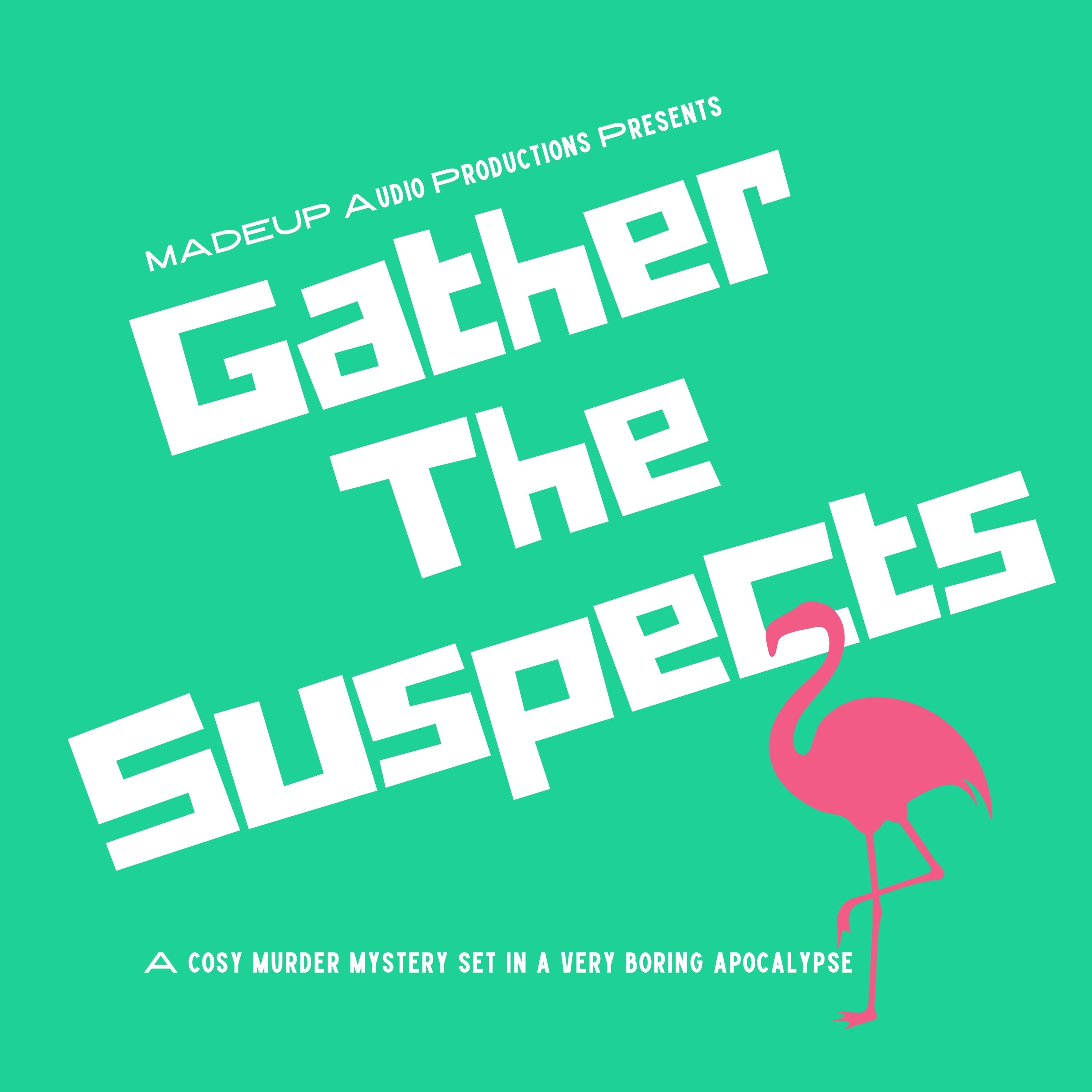 A cosy murder mystery set in Wales during a very boring apocalypse. Life in Prosperity heights during the apocalypse is boring. That is until the day-to-day tedium is shattered by murder! Serial slacker Jack Davies and his housemate's, Kara and Geraint, set out to solve the crime. Will Jack be able to concentrate long enough to find the murderer? Will Kara kill Jack before they even find the killer? Will Geraint's English neighbours ever learn to pronounce his name correctly? Find out, in the first series of Gather the Suspects.
Episodes
Saturday Nov 06, 2021
Saturday Nov 06, 2021
Kara has a run-in of a supernatural nature and the gang partake in a bit of light snooping. Did Inspector Paget tamper with the gang's van?
What's ruffled Terrence Jackson's feathers?
Just what is friendly pub landlord, John Perlini hiding?
Will Jack beat his high score on Golden Axe? 
Find out in the second of three special Halloween episodes of Gather The Suspects. Join the gang as they hit the road and tangle with a dead body, tales of ghostly Seamen, and a very hungry dog. Zoiks!
***
Cast:
Kara - Bethan Rees
Jack - James Morgan
Geraint - Edward Llewelyn
Veronika - Bogi Bondor
Inspector Paget - Ashley Hunt
Terrence Jackson - Magnus Carlssen
John Perlini - Richard Wilde
Cynthia Perlini - Corinne Strickett
PC Ly: Tien Pham
***
A transcript of this episode is available here>> Halloween Special Episode 2 Transcript
***
Content warnings:
Some mild bad language
Descriptions of murder
***
The trailer featured at the end of this episode is from We Know None. You can listen to the show here - We Know None
***
Gather The Suspects is a cosy murder mystery set in Wales during a very boring apocalypse. Find more about our show here - Gather The Suspects
Follow us on Twitter @Gtsus_pod for updates on the show and for more information on MadeUp Audio.  You can also support us on Ko-Fi. If you have enjoyed the series please consider leaving us a review on Apple Podcasts or Podchaser.